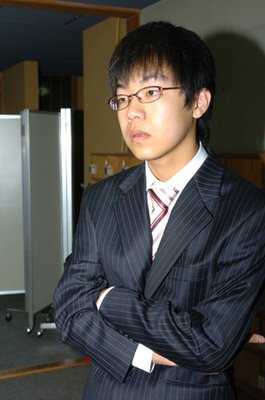 Han Sanghoon
An interview with Han Sanghoon, 1-dan, the first 1-dan in Go history, who entered the final match of the World Go Championship (LG cup).
De toda la entrevista que le hacen en "World Go News"
(http://go-news.blogspot.com/2007/12/interview-with-han-sanghoon-1-dan.html)
lo que más me ha impresionado es su sincero reconocimiento de capacidades y dificultades:

What are your weakest and strongest parts in Go?
I am weak at the opening, but I feel myself confident in middlegame fights. Usually I try to defend my groups solidly, before fighting.